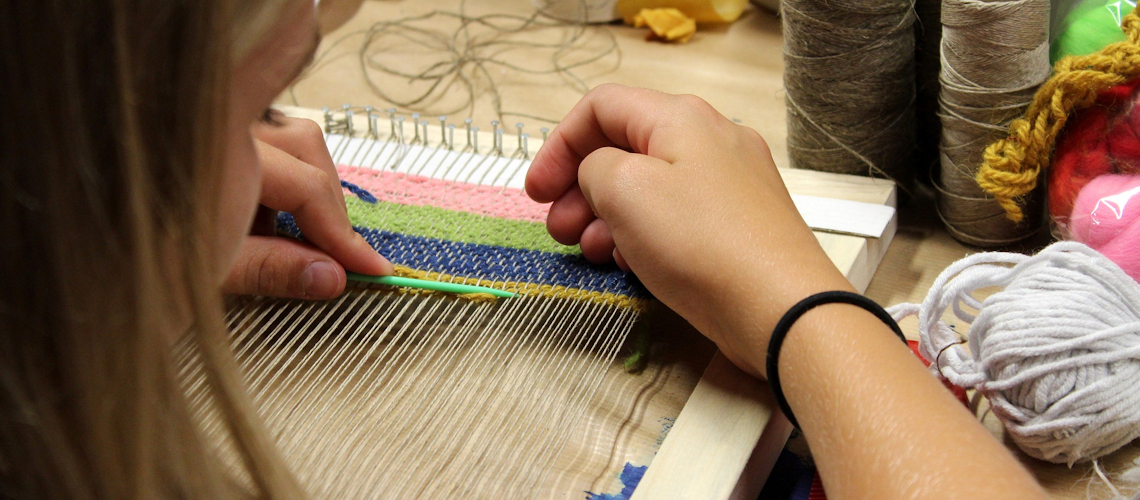 Artlab Adults Workshops: Ten at Valentines Mansion
ArtLab is a collaboration between Valentines Mansion's resident artists Amanda Seljubac and Sadia Ur-Rehman who will be bringing their creative skills and expertise to a series of 10 workshops at Valentines Mansion, throughout the year, to celebrate ten years of the mansion being open to the public. The first in the series of workshops will explore the history and it's rich history. The workshops are suitable for adults.
Venue
Valentines Mansion
Price
£45 including materials, tea and coffee
How to book
Advanced booking is required, visit the Valentines Mansion box office
Workshops
All workshops take place on a Wednesday from 11am to 2pm
In this unique and experimental workshop we will be using natural and unusual tools to make marks on fabric. We will be exploring a series of easy and exciting ways to create imagery and pattern through experimentation. The natural tools will be found objects/ plants found in the mansion gardens.
Master the principles of a contemporary textile craft in this workshop. Punch needle is a modern take on the ancient craft of rug hooking. In this 3 hour workshop, you will learn a how to use a punch needle with a variety of yarn to create your own unique piece of wall art. A range of patterns will be provided or you can choose to punch your own design. We will be exploring Valentines Mansion and gardens for inspiration for your designs.
Using the traditional method of lino printing you will learn how to design and create your very own cards, gift tags and wrapping paper in this Christmas inspired workshop. Learn the art of carving and printing linocuts in one or two colours with good quality tools and inks to get excellent prints.