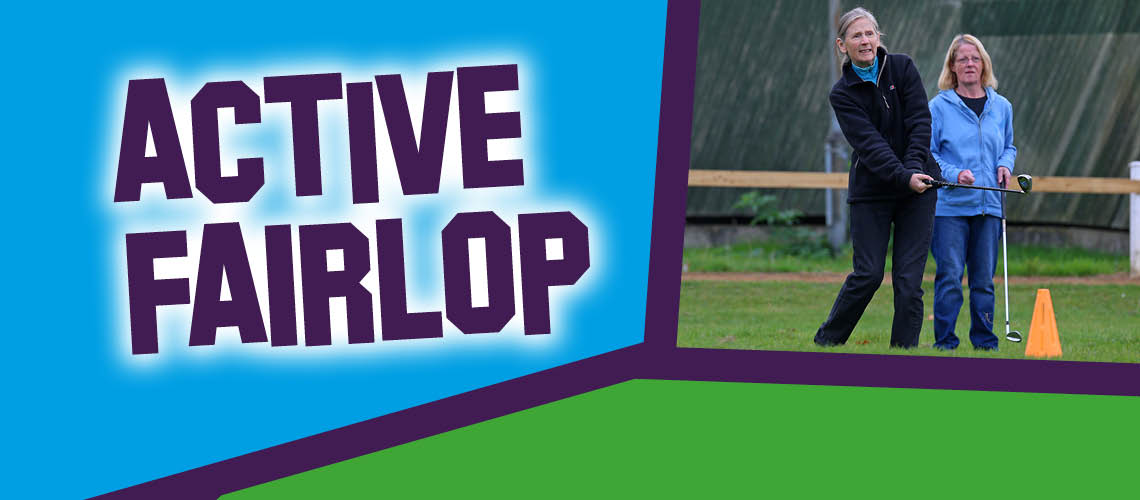 Active Fairlop
Active Fairlop timetable 
Day

Session

Time

Cost

Meeting point

Contact

Monday

Row Fitness (HIITS)*

Adult (14 yrs+)

7pm to 8pm 

£5

Fairlop Rowing Club Boathouse 
(Indoor venue available in bad weather)

Darren 07932 636114
activeparks@visionrcl.org.uk

Tuesday

Buggy Fitness*

10.30am to 11.30am

£3

Inside Fairlop Waters Pavilion
(Indoor venue available in bad weather)

020 8500 9911
fairlopactivator@vision-rcl.org.uk

Wednesday


Boot Camp


10am to 10.45

£5

Seating area outside the Boathouse Bar

020 8500 9911
fairlopactivator@vision-rcl.org.uk

 Wednesday

Nordic Walking (Intermediate)

11am to midday

£5 

Inside Boathouse Bar
(Indoor venue available in bad weather)

 020 8708 0950
activeparks@visionrcl.org.uk

 Wednesday

Nordic Walking (Beginners)

1pm to 2pm

£5 

Inside Boathouse Bar
(indoor venue available in bad weather)

020 8708 0950
activeparks@visionrcl.org.uk

Thursday

Kayaking at Loxford Pool

8pm to 9.30pm
Adult £5.50
Child £3.50
Loxford Leisure Centre
Liam 07939 569713
Saturday


Boot Camp

8.30am to 9.30am
£5

Decking outside Boathouse
020 8500 9911
fairlopactivator@vision-rcl.org.uk

Saturday

Cardio Tennis 18 yrs+

9.30am to 10.30am

For prices visit Energy Tennis

Valentines Park

Visit Energy Tennis

Saturday

Fairlop Paddlesports Club

10am to 1pm
Adult £5 
Child £3
Fairlop Outdoor Activity Centre
Andrew@wheresbernie.co.uk

Saturday

Adult Tennis 18 yrs+

10.30am to 11.30am
For prices visit Energy Tennis
Valentines Park

Visit Energy Tennis

 Saturday

Nordic Walking (all levels) 

12.30pm

£5 

Inside Fairlop Waters Pavilion
(indoor venue available in bad weather)

 020 8708 0950
activeparks@visionrcl.org.uk
What to expect from Active Fairlop sessions
Active Fitness
Outdoor fitness sessions for beginners and intermediates. Suitable for those who want to get fit, lose weight or just exercise in the parks. Our instructors will motivate you to achieve your goals. The class is for 45 minutes.
Buggy Fitness
Buggy Fitness is great for mums and dad, a fantastic exercise session where you can bring your child with you. A great way to exercise and socialise alongside other parents.
Nordic Walking
Nordic Walking becomes a whole body exercise that can be enjoyed at many levels, from walking for health to athletic Nordic Running. It's an ideal activity for people who haven't exercised for a while or who dislike traditional sports or gym activities.
Stand Up Paddleboarding
Paddleboarding is a great way to keep fit, and improve core stability! Adult only SUP club, no experience necessary, all equipment provided, no booking necessary
Yoga
Our yoga class takes place in the tranquil and spacious Lakeside suite at Fairlop Waters, overlooking the lake and fields. It is a chance to take some time out. Yoga benefits of yoga include, flexibility, strength, and tone of the muscles, and improved breathing and energy. The main type of yoga taught in this class is mainly vinyasa flow.
For further information on Active Fairlop email fairlopactivator@vision-rcl.org.uk.
Aqua Bounce - new this summer!
 Aqua Bounce UK are delivering the biggest and best Aqua Park in the whole of Essex and are opening their doors for the whole summer 2019 at Fairlop Waters Country Park! Don't let your kids miss out on an ultimate day out, to book your your session visit the Aqua Bounce  website. 
Cycling
Cycle Confident offer free cycling sessions for Redbridge residents. Please book in advance via the Cycle Confident website
Breeze Rides offers women only cycle routes/rides. For more information and to book visit Let's Ride website
Bike hire
Bike is available at Fairlop Waters throughout the school holidays.
Prices (per hour): Adult £6, Child £4
Days and times: Monday to Friday, 10am to 4pm
Booking Information:
To book your bike hire you will need
one form of ID (either proof of address or photographic identification such as Passport/ Driving License)
A bank or credit card as a form of deposit (to be held until bike(s) are returned)
Payment will be taken upon arrival (cash or card payments are accepted). Please note that any damages to equipment may incur additional charges.
For more information contact Fairlop Outdoor Activity Centre on 020 8500 9911 / fairlopactivator@vision-rcl.org.uk
No pre-booking necessary, just pay as you go. To book your session visit Fairlop Waters reception desk. 
Fairlop High Ropes
Fairlop High Ropes is an amazing facility offering high and low ropes courses as well as a climbing wall and adventure tower. For more information or to book a session visit the Vision website.
Fairlop Rowing Club
Learn to Row programmes and indoor fitness sessions are offered to adults and juniors. For more information visit Fairlop Rowing Club website.
Social Climbing Wall
Our Social Climbing Club is for those that want to gain confidence climbing whilst being social.
1 hour sessions for 6 weeks. For prices and dates contact 020 8500 9911
Golf sessions
 You can join as a Golf Member at Fairlop Waters Country Park for unlimited use of both courses.  There is also a range of Individual PGA Professional lessons available please visit our  sports page for more details or call Jimmy Burns our PGA Professional on 07534 033801. 
Water Sports
Sunday Mornings from early spring, join our coached racing sessions for adults and children with some sailing experience. This will include a race series for the serious minded, but anyone could win.
| | | | |
| --- | --- | --- | --- |
| Course Name | Dates | Time | Price |
| Coached Racing Sessions | For more information call 020 8500 1468 or drop in | 9:30am to 1pm | £10 for adults £7 for under 18s |