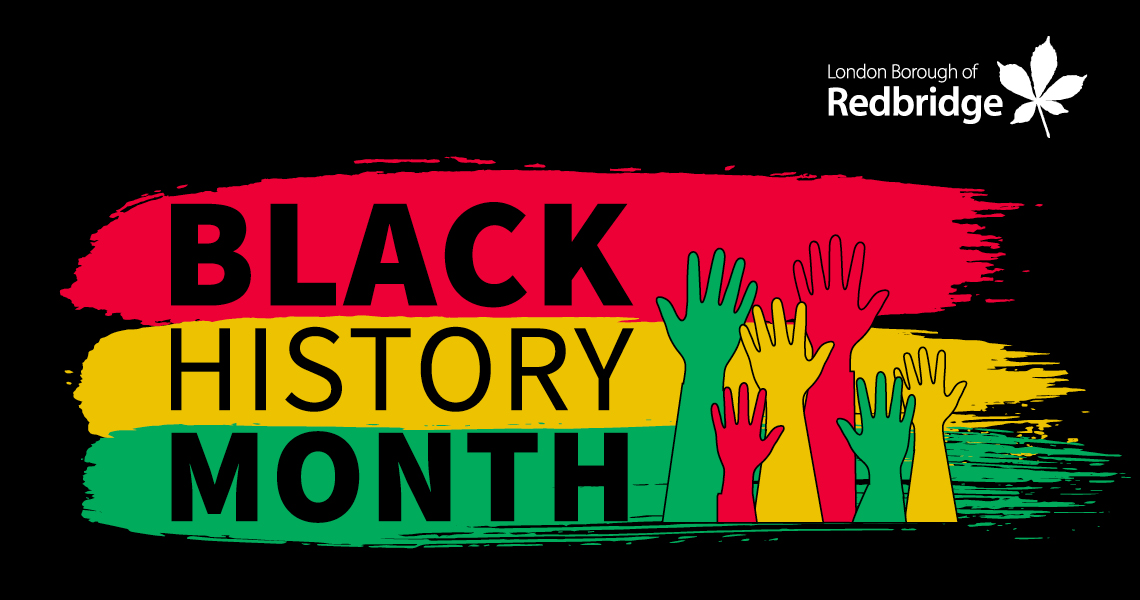 Redbridge's Black History Month celebrations get underway with vibrant line-up of creative and cultural events
Published: 27 September 2022
Redbridge is celebrating Black History Month with a packed programme of creative and cultural events highlighting Black African and Caribbean culture in the borough.
Starting from the 1st of October the borough will be abuzz with an exciting and inspiring array of activities organised by Redbridge Libraries that share, celebrate, and highlight the impact of black heritage and culture.
The vibrant month-long programme includes historical talks, reading groups, masterclasses, exhibitions, comedy sessions and more, as well as a wide range of activities for children and young people to take part in.
The celebrations begin with a two-day Black Brits African and Caribbean Community Fair starting on Saturday 1 October. Taking place in Redbridge Central Library, the weekend extravaganza showcases Black African and Caribbean culture with stalls including arts and crafts, food, music, fashion, jewellery and health and wellbeing.
Food lovers are also in for a tasty treat. As part of Black History Month a Food Festival is being held on Saturday 15 October, Ilford High Road next to Redbridge Town Hall. Organised by InIlford, the fun packed festival features a day of free activities from 12pm. As well as the mouth-watering cuisine, guests can also enjoy live music, dance performances, market stalls and family trails.
There's also more tastebud tantalising food on offer from the Ageless Teenagers initiative. The group will be hosting their BHM Rice & Peas Tea Party on Saturday 22 October, 12pm-5pm at Mayfield School/Leisure Centre, Kinfauns Road, Ilford. Guests can enjoy Caribbean cuisine and entertainment. Entry costs £15.
Among the many other highlights that aren't to be missed is Pop n Paint: The Pride of Africa- an art session for children mixed with music, fun and games, and 'Black Victorians', a dance performance that highlights and celebrates the diverse black presence in 19th and early 20th Century Britain.
The Leader of Redbridge Council, Cllr Jas Athwal said: "Our borough is one of the most diverse in London. It's something we're incredibly proud of and have always celebrated as a community. Black History Month is an opportunity to share and reflect on our long and rich black history in Redbridge, telling the stories that have shaped our black communities and the borough itself. I hope that our neighbours can join us for the fantastic range of creative and cultural events taking place in the borough for Black History Month."
The Chair of Vision Trustees, Martin Soldier said: "Once again Vision RCL have planned an excellent programme of events to celebrate Black History Month.  Bringing the local BAME community together as one, either through exploring black presence in 19th and early 20th-century, enjoying traditional Caribbean food or evening of laughter with Comedy Of Black Origin: Comedy Shutdown performance. Not forgetting storytelling and creative workshops for young children."
To view the full Black History Month programme and find out more about each event head to: https://visionrcl.org.uk/libraries-heritage-culture/black-history-month/
Vision RCL is Redbridge Council's Leisure partner, responsible for delivering leisure and cultural services across the borough on behalf of the council.
(END)