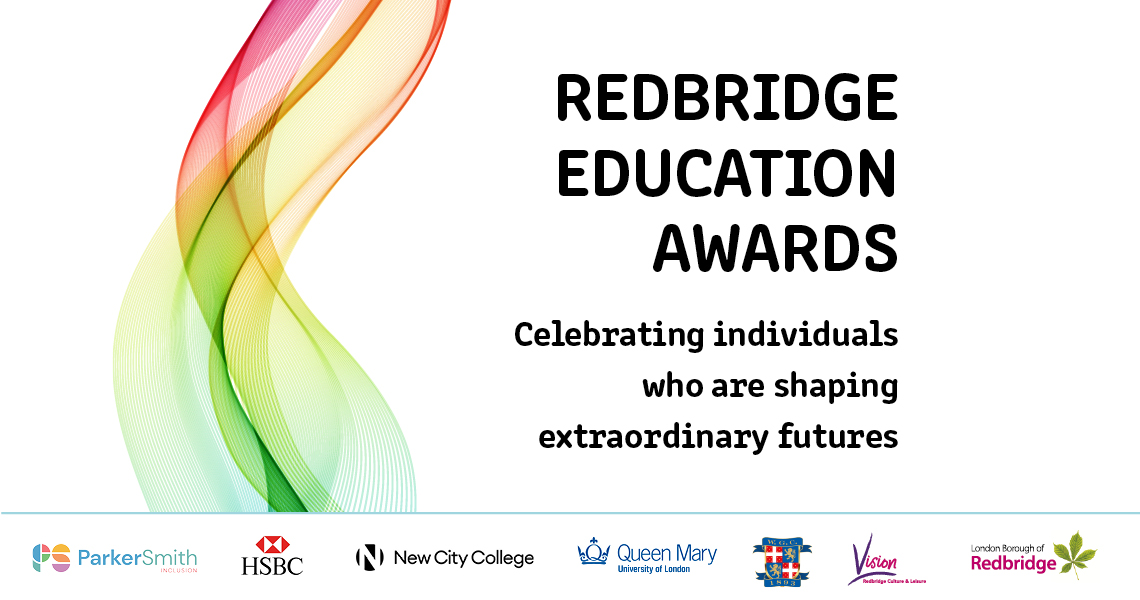 Redbridge Education Awards open now for nominations of unsung heroes
Published: 21 September 2022
Redbridge Council is delighted to announce the launch of the Redbridge Education Awards –set up to recognise and pay tribute to people who support young people to achieve extraordinary futures.
This is a fantastic opportunity for residents to nominate people in the borough who they feel make a difference to the children and young people in Redbridge. Nominations for the 14 categories are open from Monday 12 September 2022, and close on Monday 9 January 2023.
Whether they are a childminder, teacher, work in a nursery or support in schools – if they have had a positive impact, then please tell us. The awards include teacher of the year, inclusivity award and champions for change. The council has launched these awards to recognise those who may not always receive the recognition they deserve.
The shortlisted nominees will be invited to a ceremony in April 2023 for an evening of entertainment, dining, special guests and speakers.
Cllr Mark Santos, Cabinet Member for Children and Young People, said: "We are so fortunate to have people making such a positive impact on young people day in and day out and helping many of them reach their full potential.
"We want to hear about our unsung heroes, so they get the full credit and plaudits they deserve and give them a well-deserved spot in the limelight. "If you know of anyone who is having a positive influence on a young person and is helping them build a bright and exciting future, then we want to hear from you."
Cllr Jas Athwal, Leader of the Council, said: "We have launched the Redbridge Education Awards to recognise and thank the teachers, support workers and caregivers who make such a profound difference to the lives of children and young people in our borough. They work tirelessly to set our children and young people up for success, and it is so important that their amazing work is recognised and celebrated. I would like to give a huge thank you to all our incredible nominees for the invaluable work that they do."
Redbridge Council is pleased to announce that Parker Smith Inclusion, an ethical, people-focused recruitment consultancy dedicated to SEND, is the event's lead sponsor. 
A spokesperson at Parker Smith Inclusion said: "We are honoured to partner with Redbridge on such an important event, celebrating the achievements and dedication of our colleagues working in Redbridge schools. We value the time and effort Redbridge LA is putting in to recognise the individuals and teams who have gone the extra mile for our children and young people."
HSBC, Wanstead Golf Club, Vision RCL, New City College and Queen Mary University of London have also kindly sponsored the Redbridge Education Awards.
Anyone who lives in Redbridge can nominate in one or more of our categories. The easiest way to do this is on our website. If you need help with nominating, please visit your local library who can help you, or contact: educationawards@redbridge.gov.uk