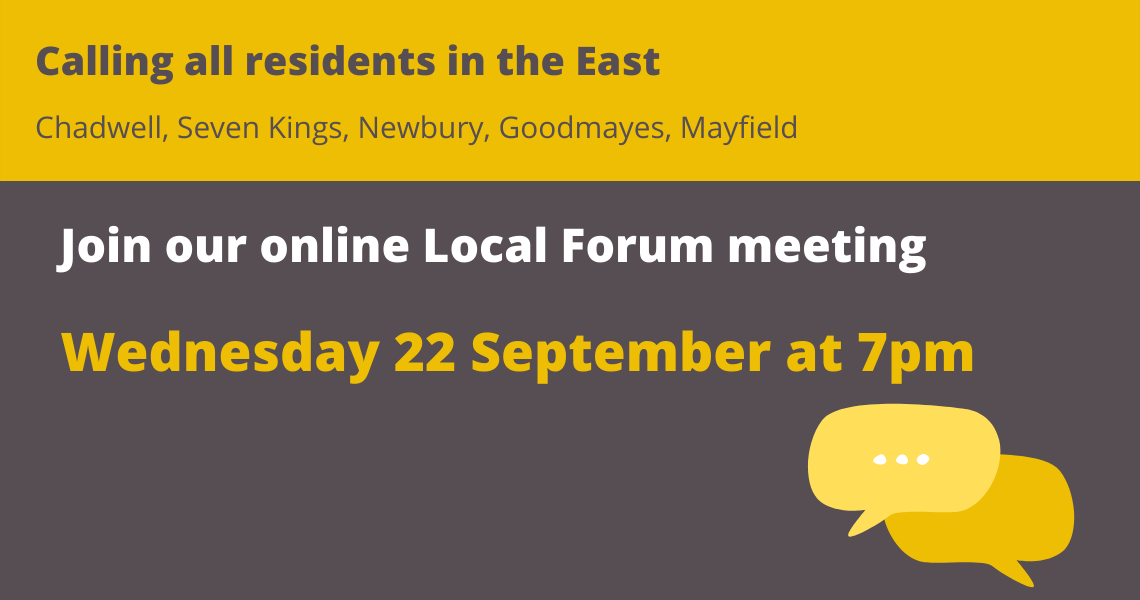 Join our Local Forum for east borough residents to discuss the issues that matter to you
Published: 17 September 2021
Tackling crime, women's safety, and Redbridge's donation centre for Afghan Refugees are just some of the topics which will be discussed at the next online Local Forum meeting for residents living or working in the east of the borough.
Residents who live or work in Chadwell, Seven Kings, Newbury, Goodmayes and Mayfield areas are invited to join the meeting to discuss any local issues or concerns they may have.
Leader of Redbridge Council, Cllr Jas Athwal, will open the event with a presentation on what's happening locally, and will also take questions from the online audience.
This Local Forum for east borough residents takes place on Wednesday 22 September at 7pm, and will feature information on:
Employment
Tackling Crime, including an update on Women's Safety
The Council's work to support Afghan refugees
The Seven Kings Community Hub
Flooding and the Council's response
Work to create a Cleaner Greener Borough
Residents will have the opportunity to take part in a live Q&A session with the Leader of the council and raise any concerns or issues they may have.
For more information and instructions on how to join the event visit: www.redbridge.gov.uk/about-the-council/local-forums/
A local forum takes place each month, rotating across the four neighbourhoods in the borough. 
If you would like to receive a reminder email with joining instructions on the day before your neighbourhood's local forum, sign up to receive a reminder and to be added to our mailing list.
(ENDS)