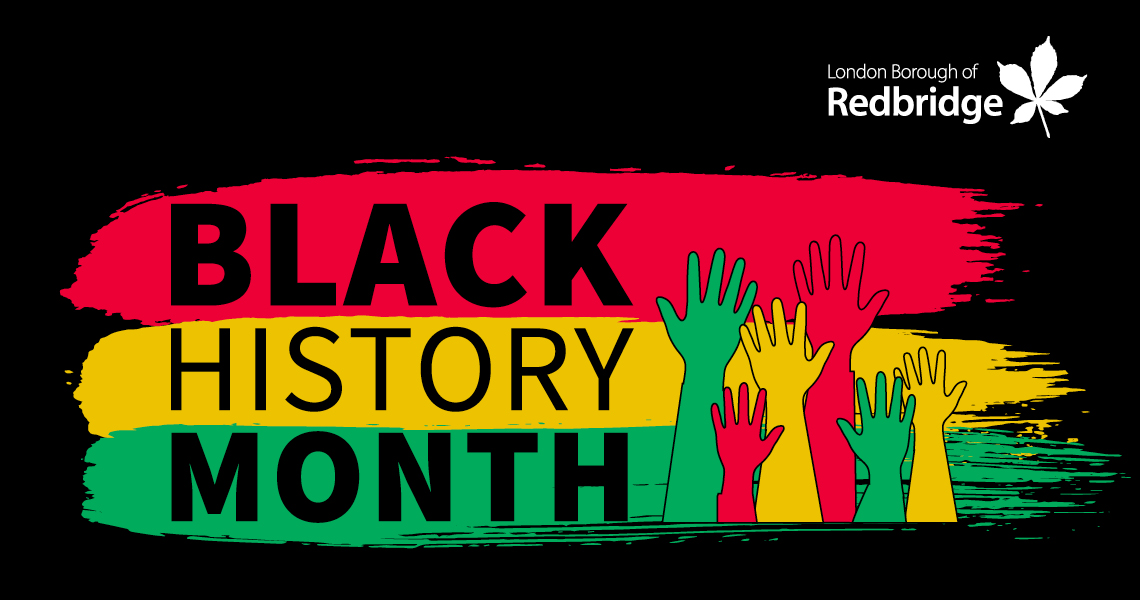 Redbridge's biggest ever Black History Month programme set to get underway
Published: 1 October 2021
 A packed programme of more than 30 events and activities celebrating Black African and Caribbean culture in Redbridge gets underway on Sunday 3 October, as part of Black History Month 2021.
Throughout October there will be reading groups, paint workshops, food festivals, masterclasses, listening events, historical talks and comedy sessions for adults of all ages, plus a wide range of activities for children and young people to take part in.
The exciting programme of events begins with a Black Brits African and Caribbean Community Fair on Sunday 3 October, being held at Redbridge Central Library between 10am and 5pm.
The Fair will be a celebration of Black African and Caribbean culture with stalls including arts and crafts, food, music, fashion, jewellery and health and wellbeing. Entry costs £1 with no advance booking required.
Leader of the London Borough of Redbridge, Cllr Jas Athwal said: "Black History Month is an opportunity both to learn more about African and Caribbean history and heritage, and to reflect on Redbridge's proud and long-established history of welcoming people into the borough from all over the world. I hope that Redbridge residents join us for the range of events taking place throughout October
Deputy Leader of the London Borough of Redbridge and Cabinet Member for Finance, Leisure and Culture, Cllr Kam Rai, said: "Redbridge is one of the most diverse boroughs in London, which has shaped our unique character and special sense of community. Black History Month is a time to share, celebrate and reflect on our long and rich Black history in Redbridge, telling the stories that have shaped our Black communities and the borough itself. I'm delighted that, through the hard work of so many groups and individuals passionate about Black history, we are able to offer such a varied and exciting programme of events."
Joint Chairs of NELFT's Ethnic Minority Staff Network, Natasha Howard and Cathrine Lund, added: "Black History Month is a great opportunity to showcase all the reasons why we are "Proud To Be". Redbridge has a fantastic programme of events and we're really looking forward to joining in and raising awareness of some of the physical and mental health issues that affect our communities as well as showcasing the health and social care career opportunities we offer."
This year has seen a record number of organisations, community groups and individuals come together for the first time as a Redbridge Black History Month committee.
The committee has jointly planned the events and activities within the Redbridge Black History Month programme, working together to support one another to develop ideas, find venues and source funding to support the plans.
The full programme of Black History Month events in Redbridge is available at www.redbridge.gov.uk/leisure-sport-and-the-arts/black-history-month-2021/