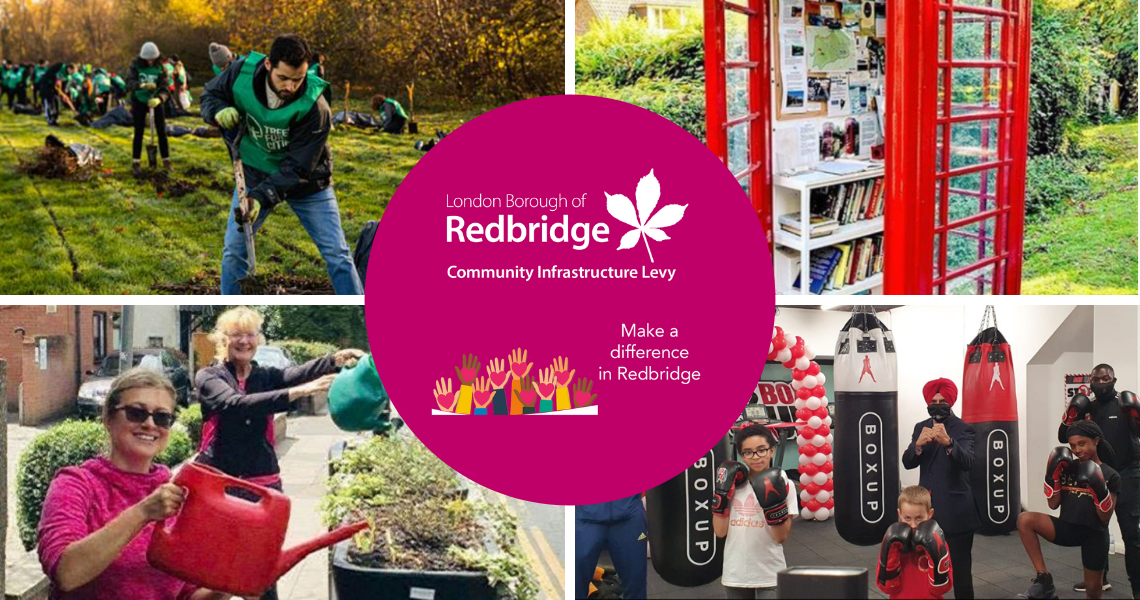 Redbridge Council pledges £14,000 for local crowdfunded projects
Published: 26 May 2021
Projects that improve local parks, provide workshops for young creative designers, and support the arts are among the first projects supported by Redbridge Council's new crowdfunding programme.
In the last few weeks, these projects and many others have been drumming up support from their communities by getting financial pledges and asking local people to volunteer their time. The Council has responded by pledging more than £14,000 to the crowdfunding campaigns.
As part of the Redbridge Community Crowdfunding programme, the projects were all crowdfunded, run in partnership with the Council and Spacehive, the UK's leading civic crowdfunding platform.
As part of this initiative, residents, and groups, with an idea to improve their community, could gain funding via Spacehive's crowdfunding platform. Redbridge Council, through the Neighbourhood Community Infrastructure Levy (NCIL), has allocated a total of £300,000 to the programme, with up to £10,000 available per project.
Cllr Rai, Deputy Leader, and the Ambassador of the programme said: 
"The last year has been very tough for our communities which is why it is even more inspirational to see the first projects come through as part of Community Crowdfunding.

"We look forward to seeing what the next round of projects will bring. This is an amazing opportunity for residents to improve their borough in partnership with the Council and  demonstrates genuine local support for projects."
If you have a project idea and are eager to find out how to get involved, please sign up for the next workshops on Tuesday 29 June, 1pm to 2pm and Wednesday 14 July, 4pm to 5pm
or visit Spacehive.com/movement/redbridge
The first projects to be supported include: