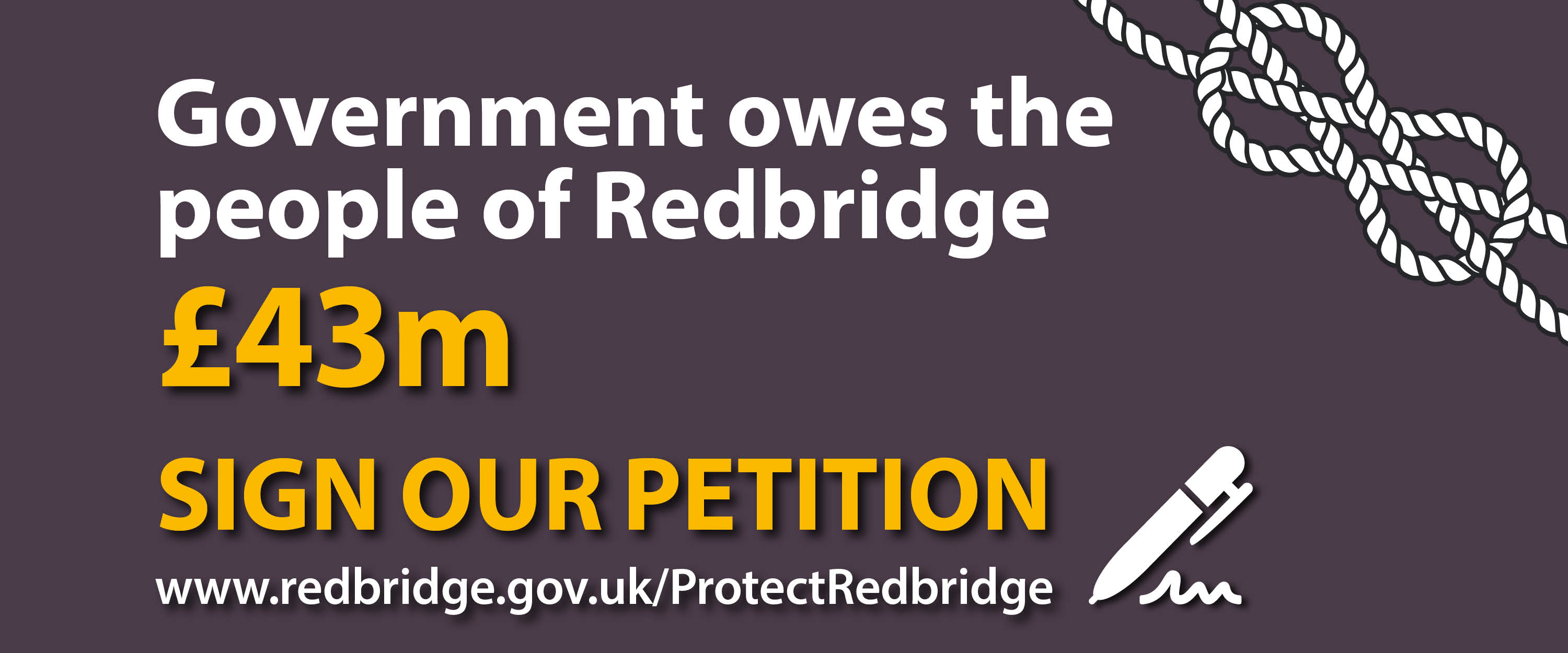 New Government funding amounts to just 5% of amount owed to Redbridge
Published: 21 July 2020
Earlier in July, Redbridge Council ran an innovative campaign calling on the government to fulfil their promise and pay the Council back for all their work protecting and supporting local residents during the COVID-19 pandemic.
Despite the campaign, which showed Redbridge had spent £60M on the pandemic response following the Chancellors instruction to 'do whatever it takes', this week the government paid down just £2.37M of the £45M outstanding debt – an underwhelming 5%. The small down payment leaves Redbridge £43M in the red – the same amount it would cost to run all council services for a full year, excluding Social Care services.   
Cllr Jas Athwal, Leader of the Council said:   
"It is incredibly disappointing to see the government go back on their promise to the people of Redbridge and leave our council in a really difficult position of having to choose which services to prioritise while trying to save what is essentially our entire annual budget.
"Redbridge is not alone, councils up and down the country are suffering the same fate after spending a small fortune keeping local people safe during the pandemic. We followed the government directive to 'do whatever it takes' to protect our residents and now it's time they fulfil their end of the bargain and pay us back.
"When the pandemic hit we stepped up and provided life-saving PPE for local care homes, when the government supplies ran short. We funded daily lunches for school kids who otherwise would have gone hungry, delivered medicine for the sick and elderly who were shielding.  We housed 157 local homeless people to prevent them potentially dying of COVID-19 on the streets and we increased our support for victims of domestic abuse.
"The government promised to refund us for this work and more and we're still waiting for them to live up to that promise. It is local people who are being let down, and we believe they deserve better. There is a very real risk of a second wave of COVID-19, in Redbridge we're determined to once again do whatever it takes to keep local people safe and well but we need funding – all we're asking for is the money we're owed."
During the first wave of the pandemic, Redbridge Council supplied 4.25M items of PPE, and 1,700 packed lunches. Nearly 20,000 calls were made to residents to give them help and advice.     
This work cost the council £60M and the government have paid back £17M in total.
Sign our petition to ask the government to give Redbridge the funding it was promised: https://www.redbridge.gov.uk/about-the-council/stronger-together/