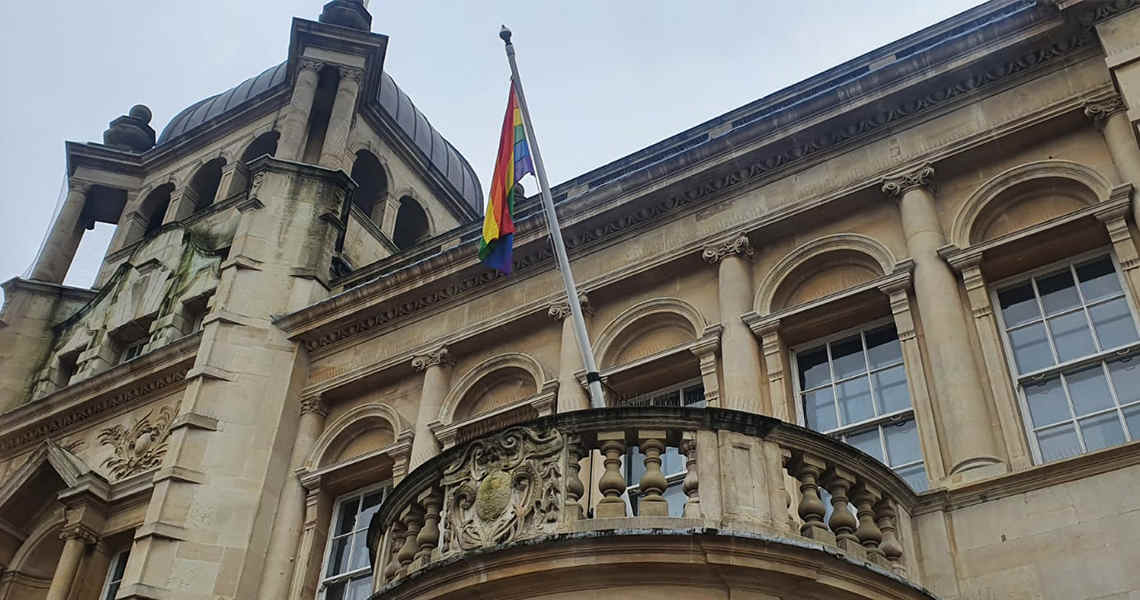 Council raises flag for LGBT History Month
Published: 1 February 2021
Redbridge Council today raised the rainbow flag to mark the beginning of LGBT History Month.
Leader of the Council, Cllr Jas Athwal welcomed the opportunity to celebrate diversity. He said: "I have lived in Redbridge most of my life and I am extremely proud of our rich diversity. I want our borough to be a place where everyone feels welcome and can call home: that is how we build strong and caring communities."
LGBT History Month celebrates the history and related civil rights movements of lesbian, gay, bisexual and transgender people.