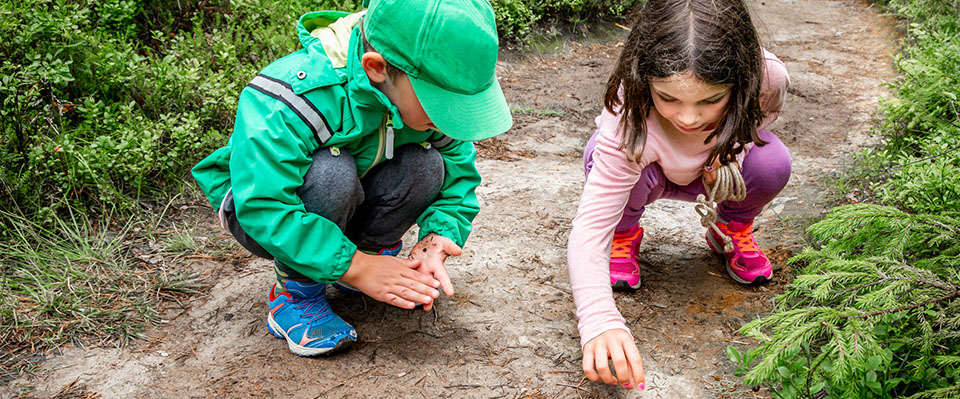 10 free things to do this autumn
Looking to find fun things to do with the family? Well, you don't need to spend money to have a good time. Discover ten free activities to do in and around Redbridge with your family.
No. 1 Walk the Wanstead Park loop 
The Wanstead Park loop is 3.4km and takes you through the park's river and ponds.
This is a popular area, so for those of you seeking some solace, it's best to go at less typically busy times.
The AllTrails website shows the exact route, as well as reviews of the walk. You can also view other nearby walks on their website. 
The starting point of the walk is at the following address: 
52 Northumberland Avenue 
Aldersbrook 
London 
E12 5HA 
No. 2 Play tennis
Tennis is a great form of exercise and anyone can play whatever your ability or age. So, as long as you have a racket and tennis balls then you can get started.  
There are a number of tennis courts in Redbridge that you can book for free, as long as you play before midday Monday to Friday.
You can also book courts in Redbridge parks for £2.50 between 12pm and 5pm Monday to Friday, and £5 on the weekend and from 5pm to closing Monday to Friday.  
Visit the Vision website to book and for more information. For enquiries, email venues@visionrcl.org.uk. 
No. 3 Visit Valentines Mansion 
Valentines Mansion was built in the seventeenth century for Elizabeth Tillostson, following the death of her husband, the Archbishop of Canterbury.
The mansion and gardens were restored in 2009, and you can visit the garden (and the Mansion's rooms) for free between 10.30am to 4pm on Mondays and Sundays.  
Find out more on the Valentines mansion website. 
No. 4 Learn about the local history 
Redbridge Museum is the best way to learn about this Essex borough, that was created in 1965 by the London Government Act 1863. 
The museum includes exhibits on the area's rural past, examples of typical homes over the years, and home videos and newsreels from World War II up to the present.
There's even more to see once you get inside and you'll find lots to learn about Redbridge's past, present, and future.
More information is provided on the Vision website. 
No. 5 Explore on wheels  
Whether you've got a bike, scooter, wheelchair or skateboard – you'll explore further and faster on your wheels, and it's also a fun way to exercise.
Feel the wind on your face and chase your shadow through the trees.
Find out more on the cycling pages.
No. 6 Visit our libraries
Redbridge libraries offer a haven for book enthusiasts, students in search of a peaceful study environment, or anyone seeking respite from the brisk autumn weather.
Our libraries offer an enormous array of books, as well as complimentary Wi-Fi.
Visit our libraries page to find out more
No. 7 Go swimming
The end of summer doesn't mean you have to stop swimming. By taking advantage of Redbridge's swimming pools, you can relieve stress, improve cardiovascular health, build muscle tone and have fun!
Find out more about the swimming pools in Redbridge.
No. 8 Rainy day, welly day
When it's pouring with rain, what could be better than throwing on your wellies and waterproofs and splashing around in the puddles?
You just need rain, some waterproof clothing, wellies and yourself.
If you're running around, you could jump in puddles, squelch in mud, splash through paths and bounce across pavements around the park.
No. 9 Visit Kenneth More Theatre
Kenneth More Theatre, with its rich history dating back to 1975, provides a gateway to the world of performing arts, whilst still offering affordable prices. This theatre is a hub for local creativity and expression - there is always something exciting going on here!
No. 10 Fly a kite
When there's a bit of wind in the air it's the perfect time to enjoy kite flying.
Flying a kite is probably one of those things you think about doing when you're on holiday. But you can fly a kite anywhere if there's a bit of wind and an open space.