Our Streets enewsletter May 2020
Published: 25 May 2020
Green fingered residents rooting for their tree pit!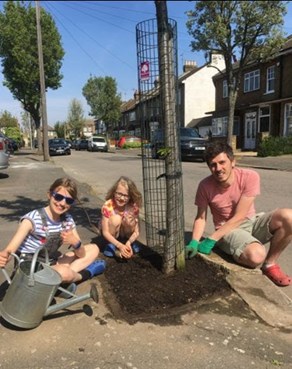 Last winter we invited residents to adopt and maintain a tree pit on theirstreet. Over 900 people responded, including a 'yes please!' from the Barron family in South Woodford.

Rosie and Isla are missing their friends and teachers at Churchfields Infants and Junior schools, but have been learning about gardening right outside their front door, as mum Lucy says:

"We have really enjoyed taking on a tree pit in our street. The children have loved spending time clearing out the weeds (hard work!), planting wild flower seeds and watering. They've really taken ownership of the tree pit and regularly check on it's progress. Such a great initiative and lovely to see other streets also doing it. We're all very excited to see the flowers hopefully before too long."

Thank you for playing such a brilliant part in making our neighbourhoods lovely. 


Revive your recycling 
There's great news this month as recycling collections are back and Chigwell Road Reuse and Recycling Centre is open for essential refuse disposal only. 

The waste collections team have issued guidance on how to present your recycling as the service restarts including changes to collection times and reminders about which materials you can put in your box. Now is a great time to check what you can and can't recycle so here's a reminder:

Blue box: paper and card, folded or ripped to fit inside the box.

Black box: plastic bottles (rinsed, squashed then lid replaced), glass jars, tins and cans.

We're so proud of our crews working at this time, please do give them a wave if you spot them out of your window!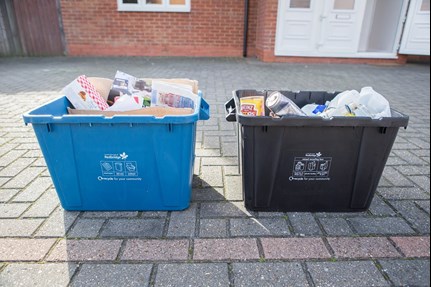 Patrol of duty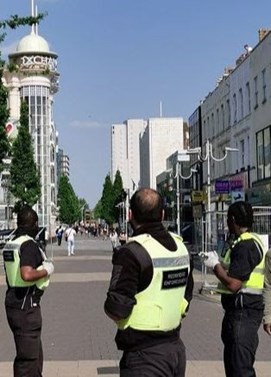 Our Redbridge Enforcement Officers continue to undertake new challenges during the COVID-19 pandemic. Throughout April they joined up with the Ilford Town centre BID security to conduct patrols of central areas, ensuring social distancing guidance and premises closure measures were being adhered to.

Redbridge Enforcement Officer Mohammad says: "I'm enjoying working with different teams in Redbridge to keep the borough as safe as possible at this time."

Off the road
Our officers have been busy with dumped vehicles. April saw an increase in the number of cars abandoned in the borough. Our team arranged the removal of 10 vehicles which were a threat to public safety.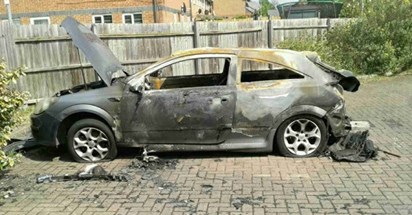 I ain't afraid of no...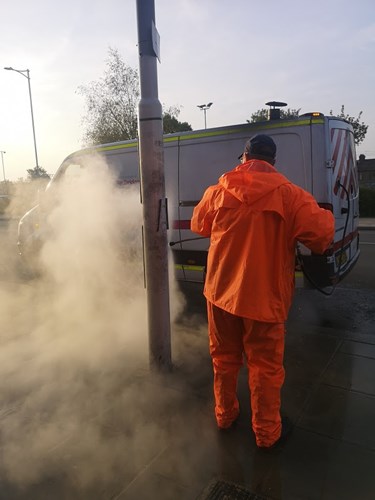 It may look like the ghost busters are out in the Seven Kings area of the borough, but it's actually our street cleansing team keeping the public areas spick and span by jet and pressure washing street furniture.

Our graffiti removal team have also been busy keeping our streets and shared spaces clean for those taking exercise. If you spot graffiti, we're here to clean it up as soon as possible, so please help us by reporting it.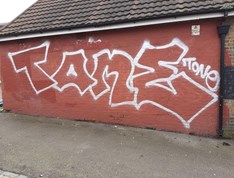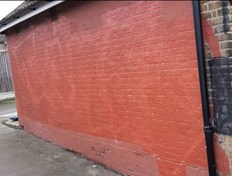 Down to earth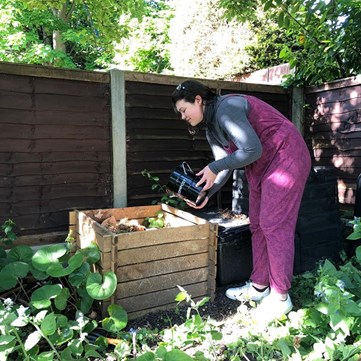 Many of us enjoy popping on an apron and creating a storm in the kitchen. Whether we're in isolation replicating dishes from our favourite restaurants, or staying at home recreating beloved family recipes we are bound to have a cracked a few eggs in the process. The plates are empty and stomachs full but what do we do with the mess in the kitchen? Before you tip those banana peels, egg shells, apple cores and spring onion tops into the bin why not have a think about home composting. 
 
May is International Compost Awareness month. Whether you're a keen gardener or Olympic sunbather, starting a compost bin is simple, easy and suitable for gardens of all sizes and terrain.

Community on a roll

Are your neighbours becoming good friends? June is a time to celebrate that we have 'more in common, than that which divides us', an initiative started in memory of MP Jo Cox. Each year in June the 'Great Get Together' encourages people to make connections with those around them. This year the Jo Cox Foundation have suggestions for celebrating with friends and neighbours whilst following Government guidance on social distancing during the COVID-19 pandemic.


Move over Chelsea...
Redbridge is in bloom!

We now have many community gardens around the borough and although they can't be tended in groups at the moment, many are in bloom and June sent us some pictures and this update:

"As we are over 70 we are only going out for walks once a day. I have taken a few photos of the flower beds that the South Woodford gardeners look after. They seem to be doing fine without us at the moment! Thought you might like to see them".

These flowers must have cheered the walks of so many, thank you to all involved in the project.